We believe homelessness should be rare, brief, and non-recurring.
The Housing First model is an approach to quickly and successfully
connect individuals and families experiencing homelessness to permanent housing without preconditions and barriers to entry, such as sobriety or treatment participation requirements.
Case management services are offered to encourage housing stability and prevent returns to homelessness. Being without a home is a crisis that needs to be addressed as quickly as possible with safe and affordable housing.
Each household requires different levels of support to achieve housing stability.
Many participants experience improvements in quality of life in the areas of health, mental health, substance use, and employment, as a result of achieving housing.
Individuals and families that are experiencing a housing crisis are assessed for various grant programs that pay a portion of rent and utilities as well as provide basic case management. Successful participants increase their self-reliance and maintain stable housing.
Landlords who want to make a difference in the community can partner with Thrive to provide housing to individuals and families in need.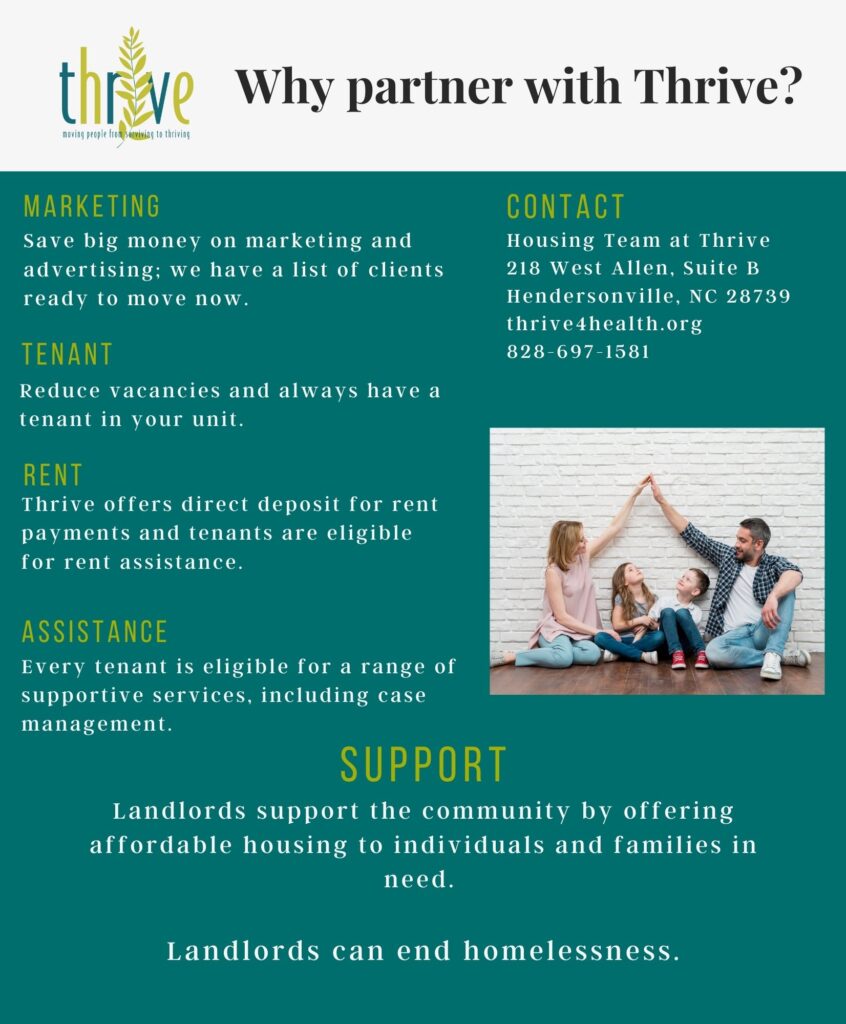 need housinG? oR hAVE hOUSING TO RENT?
call 828-697-1581