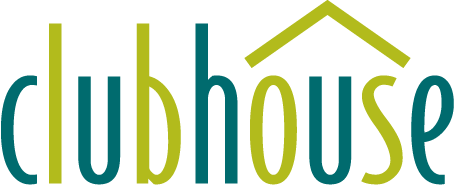 The Clubhouse demonstrates that people with mental illness can successfully participate in society through education, employment, and other social activities.
The Clubhouse offers:
Prevocational work-ordered day, Monday – Friday
Social and recreational programming evenings and weekends
Open on all holidays
Individualized services to assist members in thriving in their local communities
Some successful outcomes we see with Clubhouse Members:
Celebrating years of being out of the hospital
Graduating from literacy or GED classes
Succeeding at a first employment experience
Read on to find out more about our programs.
Transitional Employment Opportunities
Since 2006, the Clubhouse has partnered with many local employers to provide members with Transitional Employment opportunities. TE placements are able to assist members in developing strong job histories, with hopes of someday venturing into part or full-time independent employment.  Transitional Employment positions are not career oriented, but rather are designed to increase the Clubhouse member's strengths and confidence as he or she works toward more permanent jobs in the community.  The primary vocational problem for the Clubhouse members is not job skills, but rather a long history of unemployment, lack of confidence in their abilities and a history of job failure. Transitional employment allows the member to overcome these difficulties before moving on to successful employment.
What does the relationship between the employer and the Clubhouse look like?
Clubhouse staff learns the entry-level job in advance of the member's employment start date.  A Clubhouse member is hired as an hourly, part-time employee.  Therefore, a benefits package is not required.   The Clubhouse takes responsibility to train the members on the job, adding to productivity, until all parties (member, staff and supervisors) agree that the Clubhouse member is ready to work independently.  The Clubhouse guarantees absence coverage, either with the help of members already working on the other half of the job, or when necessary, by the Clubhouse staff.  TE placements are usually 12-15 hours weekly.  A full-time TE placement will be shared by two members, spitting the shift.  The prevailing wage rate is provided for each position.  TE Placements generally last from 6 to 9 months, at which point the working member moves on to a new TE, independent employment, or school.  At the end of the 6-9 month period, the Clubhouse will begin the training process for a new member on the TE.