Come work with the team at Thrive!
No open positions at this time
Please download, complete and email the application to Teresa Drevar at: [email protected]. 
Applications remain on file for 90 days.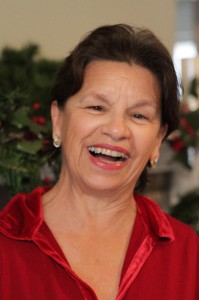 Teresa Drevar
Teresa Drevar has been the Administrative Services Director of Thrive since 2009. She enjoys advocating for people with mental health struggles while assisting in managing the agency's financial responsibilities.
After obtaining her associates degree in Business Administration at Blue Ridge Community College, she went onto complete a certificate in Human Resources. She has worked in mental health field since 1992. Prior to her start in mental health she was a corporate bookkeeper in Washington D.C. After marrying she returned to this area.
Teresa is a native to Hendersonville and enjoys participating and supporting local businesses and events. When Teresa was raising her daughters she was the co-owner of a bakery called Wildflour in Saluda. She greatly enjoyed spending her days sharing her talents with customers.
Teresa enjoys gardening and participating in outdoor activities. She often tells others how therapeutic it can be to work with your hands in soil and to see something grow and flourish. Teresa also takes pleasure in spending time with her husband, daughters, and grandchildren.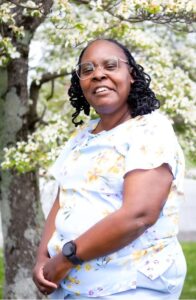 Nickie Kilgore, MSW (she/her)
Nickie was born in Ohio, but grew up in Hendersonville and Upstate South Carolina.  A former mental health case manager, Nickie has worked in various human services positions and graduated with her Master's of Science in Social Work degree in May, 2011. 
She started at Thrive in January, 2019, as the Permanent Supportive Housing Case Manager, and Nickie has now moved into the role of Housing Director in 2023.
In her free time, Nickie enjoys spending time with her family, doing crafts, attending local festivals, and traveling.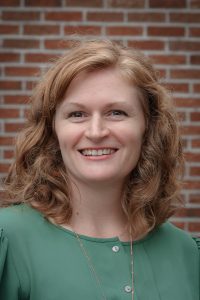 Tracey Gruver, MA (she/her)
Tracey Gruver, originally from Ohio, has lived in North Carolina since 2004. A former public school teacher, Tracey graduated in December, 2018, with a Master's degree in English from Western Carolina University where she studied literature and technical and professional writing.
Tracey is the Development and Communications Director for Thrive; she organizes fundraising events, speaks/writes about Thrive in the community, and does grant writing for the organization. Tracey cares deeply about mental health and homelessness, so she is passionate about Thrive.
In her free time, Tracey takes lots of walks with her dogs, spends time with her family, bakes delicious cookies, cakes, and pies, and does a lot of reading for the two book clubs she facilitates.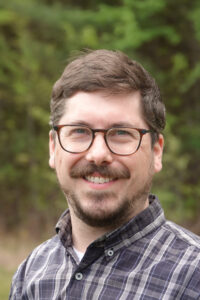 Adam Olenik (he/him)
Adam has been the Thrive Clubhouse Director since 2015. He started as a Clubhouse generalist when he first moved to North Carolina in 2013. Adam is originally from Western Pennsylvania, and he attended Pennsylvania State University for his B.A. in Psychology with a minor in Art History. He then worked for Sheppard Pratt Hospital in Maryland as a direct care staff and discharge planning coordinator. Adam moved to Asheville, North Carolina, after visiting family in the area for many years. He fell in love with the mountains and the surrounding area.
Adam is passionate about serving and advocating for those with mental illness. He enjoys working with those who need support; Adam helps them to grow and gain their independence, with over 15 years of experience in the field of behavioral health. In his free time, Adam enjoys spending time with his wife, family, and his dog, Otis; he enjoys hiking, kayaking, nature photography, playing hockey, and seeing live music. He continues to work on his gardening skills, both at the Clubhouse and at home in his personal garden.