We're so glad you're here!
Thrive is a nonprofit organization that focuses on assisting individuals who are experiencing mental health and housing instability get back on their feet. Our programs provide opportunities to learn coping, social, independent living, and vocational skills. We assist in obtaining jobs and giving back to the community.
Take a moment to look around, get to know our amazing community, then let us know how we can help you.

It's Almost Giving Tuesday!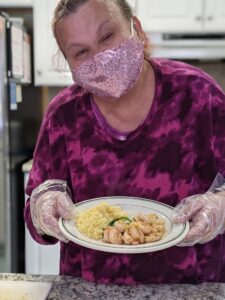 Giving Tuesday is November 28th and this year we're focusing on lowering the cost of meals for our Clubhouse members! Click here to learn more about our goal and our open house event!

12th Annual Bids & Blues
We had such an amazing time at our 12th Annual Bids & Blues fundraising event! Click here to see the photo gallery of the event.
Be sure to stay tuned for our announcement of how much we were able to raise this year!

partially funded by