Come work with the team at Thrive!
Please download, complete and return the application below.  Applications remain active for 90 days. For questions or to inquire about current opportunities, please contact Teresa Drevar at:
Click HERE to download the Thrive Job Application.
Current Job Openings:
Clubhouse Generalist
The Clubhouse is looking for a positive, dynamic, and compassionate individual to join the Thrive team in Hendersonville, NC. FTE position responsible for working with individuals with mental illness achieve individual goals. Must meet state requirements for "Associate Professional" status within the mental
health, developmental disabilities and substance abuse services system. Job duties will include transportation of Clubhouse members, rotating weekend, holiday, and crisis-line coverage with co-workers, and maintaining a caseload of 12-15 members so that each member receives appropriate services.
Must be a strong problem-solver and detail-oriented with exceptional communication skills, proficient technology and computer skills, a valid driver's license with 5-year clear driving record are required. Must be able to lift 50 pounds.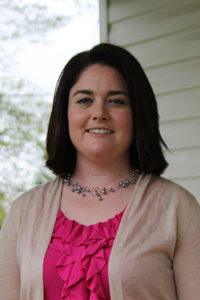 Kristen Martin 
Kristen Martin has been the Executive Director of Thrive since November, 2011. She often describes this position as her perfect niche. She enjoys being able to stay connected to the individual participants as well as seeing the big picture of where the agency is going as a whole.
Kristen was born locally but a job transfer for her father required relocation to Pennsylvania for a majority of her life. Henderson County was always home and she spent as much time as possible with her extended relatives. She and her husband planned their wedding on family property in Flat Rock and eventually were able to relocate to that property in 2009.
After obtaining her undergraduate degree in Sociology with a concentration in Criminal Justice, she went onto complete a Master's in Social Work. She has worked in varying roles within the mental health field since 2003 as a Licensed Clinical Social Worker. Prior to her start at Thrive, she provided group and individual counseling to individuals experiencing mental health symptoms. She also provided supervision and training to others in her field.
When she isn't working, Kristen enjoys spending time with family and friends doing outdoor activities. You can often find them participating in 5k races for their favorite charities or taking a hike on local trails.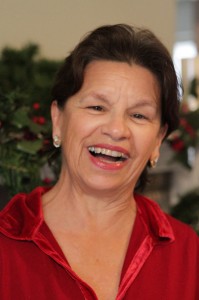 Teresa Drevar
Teresa Drevar has been the Administrative Services Director of Thrive since 2009. She enjoys advocating for people with mental health struggles while assisting in managing the agency's financial responsibilities.
After obtaining her associates degree in Business Administration at Blue Ridge Community College, she went onto complete a certificate in Human Resources. She has worked in mental health field since 1992. Prior to her start in mental health she was a corporate bookkeeper in Washington D.C. After marrying she returned to this area.
Teresa is a native to Hendersonville and enjoys participating and supporting local businesses and events. When Teresa was raising her daughters she was the co-owner of a bakery called Wildflour in Saluda. She greatly enjoyed spending her days sharing her talents with customers.
Teresa enjoys gardening and participating in outdoor activities. She often tells others how therapeutic it can be to work with your hands in soil and to see something grow and flourish. Teresa also takes pleasure in spending time with her husband, daughters, and grandchildren.
Ron Howard
Ron Howard has been the Quality Assurance/Quality Improvement Coordinator of Thrive since 2009. He is passionate about protecting the rights of all individuals and strives daily to help enrich others lives.
Ron is originally from California, but began his travel to the East Coast when he began his doctoral studies at Georgia State University. After obtaining his Ph.D. in Special Education and Business Management he spent six years as the Project Director for the National Association of State Boards of Education in Washington D.C. He then spent 25 years as the Director of Educational and Residential Services at Murdoch Center in Butner, N.C.
Ron and his wife decided to retire to our beautiful Henderson County and after only a brief 4 month retirement, he was approached about being a board member of Thrive. The mission and vision of Thrive so resonated with him that he turned down the board position and accepted a staff position!
Ron and his wife enjoy traveling the world and have been to many exciting and exotic locations. He is also a proud father and grandfather and enjoys spending time with his family.