Jolie Singletary
Chairwoman and Ex-Officio Member of all Committees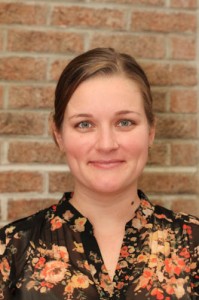 Jolie lives in here in Hendersonville with husband Beau and daughter Annabelle. She is an avid nonprofit volunteer in PR, fundraising, program development, and volunteer recruitment. Jolie received her Bachelor's in English from the University of Florida. Jolie and Beau, moved to Hendersonville in 2010 from Atlanta. Jolie is very active in her community and loves calling Hendersonville home.
Ed Spencer, M.Ed., LMSW
Vice Chairman, Member of Community Outreach and and Fundraising Committee and Facility and Services Committee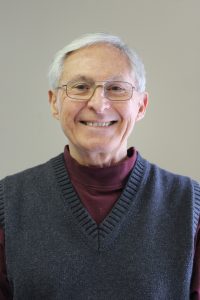 A resident of Saluda, NC, Mr. Spencer holds a M.Ed. in Administration from the University of SC (USC) and a Clinical M.S.W. from Virginia Commonwealth University (VCU); and has over 40 years accumulated time in public service through work as a Page in the SC General Assembly, American Red Cross MH Disaster Services, various departments in state government and several positions in the SC Department of Mental Health including nine years as a DMH inpatient facility director (Morris Village). His service in these endeavors have resulted in appointments to many academic, civic and professional posts, such as those at USC, VCU, the College of Charleston, the Town of Arcadia Lakes, University of Georgia, Erskine College, Johnson & Wales University(Charleston) and Midlands Technical College. Over years, he has held professional associations with the Academy of Certified Social Workers, the American Group Psychotherapy Association, and the Carolinas Group Psychotherapy Society. He received credentials in the service delivery of individual psychotherapy, group psychotherapy, Statewide SCDMH Disaster Response Management, biofeedback equipment utilization, the utilization of self-hypnosis techniques and stress management training. Ed has extensive public and private sector grants management experience. He most recently directed the team supporting the DMH Telepsychiatry Consultation Program – a partnership with The Duke Endowment in Charlotte, NC, University of South Carolina School of Medicine, the SC Department of Health and Human Services and the SC Hospital Association to render statewide distant telemedicine-based local hospital emergency department mental health emergency assessments utilizing long distance innovative video technology. In this position, Ed directed the team which designed and directed the nation's first statewide telepsychiatry consultation program.
Terry Andersen
Treasurer and Finance Committee Chairman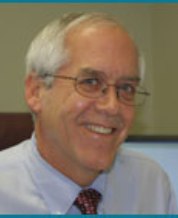 Terry is a Partner of a local CPA firm with offices in Hendersonville and Brevard.  He is a graduate of University of North Carolina – Chapel Hill.  He has been treasurer of various non-profits over the last twenty-plus years including Four Seasons Hospice, Interfaith Assistance Ministry, The Free Clinics, Carolina Village and Thrive.  He was also Finance chair and formed Council President of Grace Lutheran Church.
Paula Roberts
Secretary and Member of Facility and Services Committee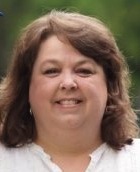 Paula is the Director of Development at Children & Family Resources. She has prior experience in development work at other area nonprofits and an extensive background in advertising with the Hendersonville Lightning, The Times-News and Towns Publishing.   She graduated from West Henderson High School and attended UNC-Asheville. She is a mother of three twenty-somethings. An avid photographer, Paula is known for carrying a camera around her neck most of the time.  She volunteers her photography talents for local non-profits including, of course, Thrive, and also serves on the Apple Festival Board of Directors. "I felt a calling to special needs children at a very young age when my teachers always had me work with students with mental health needs in our classroom. I always thought I would be a Special Education teacher. Life had other plans but I feel that being on the board at Thrive has brought me a little closer to that idea. I may not teach, but I can advocate by being active on the Thrive Board."
Gary Cyphers
Member of the Facilities and Services Committee and Executive Commitee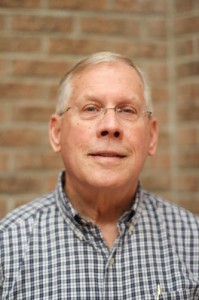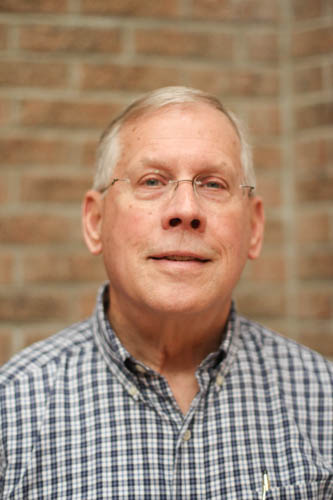 Gary's first job was during the 1970's glory-days of the community mental health movement.  His 40-year career was in public mental health and human services administration in Ann Arbor, MI; Evanston, IL and Alexandria, VA.  He has a MA in sociology and MPH in public health administration from the University of Michigan.  Gary and his wife, Judy, retired in 2009 to Hendersonville where he volunteers on the First Congregational Church Governing Council and Meals on Wheels.
Bill Touchstone
Member of Facilities and Services Committee
Bill has over 25 years of administrative experience in behavioral health with Diamond Healthcare, Inc., Duke University Medical Center, Greenville Hospital System as well as Promina Health System as a Regional Director,  Administrator and CEO.  He is an independent behavioral health consultant.  Bill obtained his BS from Clemson University, MA from University of Iowa and MPH in Health Administration from University of North Carolina at Chapel Hill.  Wife, Julie, is an occupational therapist and they have two grown sons.
Bobbie Trotter
Member of Community Outreach and and Fundraising Committee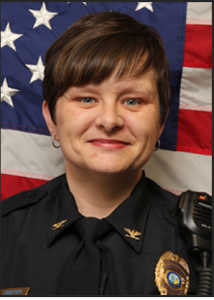 Bobbie has been involved in law enforcement in Henderson County since 2003.  She started as a Reserve Officer at the Hendersonville Police Department and continued working at the Hendersonville Police Department becoming a full-time officer in 2004.  Bobbie worked in various capacities while at Hendersonville PD; she was a Patrolman, a School Resource Officer and a Detective before joining the ranks of the Laurel Park Police Department. She was appointed to Chief of Police in Laurel Park in January of 2012.  She has a Bachelor of Science Degree from Mars Hill College in Political Science with a concentration in Criminal Justice.  She holds an Advanced Certificate in Law Enforcement from the North Carolina Criminal Justice Education and Training Standards Commission.
Linda Thomas
Chair of the Community Outreach and and Fundraising Committee
Linda is a born and bred native of Henderson County. She has worked in the Operations Department of Morrow Insurance for 19 years. She is a devoted volunteer for nonprofit agencies and is active in her church, New Covenant Fellowship. She believes in giving back and making a difference in the community that has been home to her family for several generations. She has been married to her husband, Eddie for 29 years.  They are proud parents of one son and reside in Saluda, NC.
Joshua Denton
Member of the Community Outreach and and Fundraising and Board Development Committees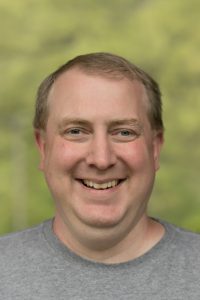 Joshua Denton new board member to Thrive worked as a Manager for Walmart Stores Inc for over 20 years.  He was a distinct member of the group Palmetto Pride, as one of the top managers in all of South Carolina, specializing in Operations and Team Member Engagement. Joshua was born and raised in Henderson County, he attended Blue Ridge Community College and then Appalachian State University. Upon retiring from Walmart, Joshua returned to Henderson County where he resides with his wife Shelley and their two sons Jackson and Jonah. Joshua has a passion for work with local non profits where he fund raises, helps in communications and community outreach, and actively engages in the mission of the board.
Damian Chipriano
Member of the Finance Committee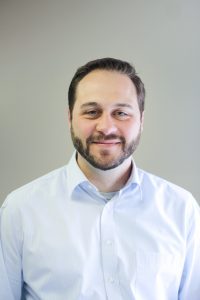 Damian grew up in Northeastern Pennsylvania where he attended The Pennsylvania State University for his Bachelor of Science degree in Mathematics.  He is the Manager of Decision Support and Cost Accounting for Mission Health System and also serves as the Business Manager for the Behavioral Health service line.  Damian enjoys volunteering for other nonprofits including United Way of Henderson County and is an Advisory Council member for Big Brothers Big Sisters of Henderson County.  After moving to western North Carolina in 2012, he now calls Hendersonville home where he lives with his wife, Jessica, and their rescue dog, Charley, who runs the household.
Pauline Carpenter
Chair of the Board Development Committee
Pauline Carpenter is an active advocate in everything she does. She possesses a background in non-profit programming/fundraising/program funding, government and private programs (state, federal and local level) & healthcare. Her current activities include: Dialysis Patient Citizens (an active Kidney Community group), United Way of Henderson County (Rising Leaders, Women United), VISION Henderson County, and other volunteer projects within her community and surrounding areas.  
For the past 8 years, Pauline has worked for Resource Corporation of America (RCA) and has spent the last 6 years in management with the last 4 in her current role as Regional Director of Operations. In this role, Pauline manages teams in NC, TN, KY & GA that work with Hospital Revenue Cycles as a resource to capture at-risk dollars and convertingthem into sources of revenue for these facilities.
In her spare time, she loves spending time with her niece and nephews, Godchildren and extended family. She also loves to read.
Marcus Jones
Member of the Finance Committee
Since 2007, Marcus has served Henderson County as the County Engineer and has been in the Public Works field for over twenty years in both private and public roles.  His education took him to UNC Chapel Hill for a business degree and NC State for a degree in Civil Engineering.  To complete the triangle, he was commissioned as an Infantry Lieutenant through Duke ROTC.  He pulls for Carolina.  Also, he has volunteered for the following non-profits in the County: Kiwanis, United Way, Camplify and The Free Clinics.  Marcus is married to Kendall and they have two daughters.
Board members can access board-specific info HERE.